The re-consent function allows you to gain higher opt in rates by activating goals for returning visitors.
In short it comes down to this, if a website visitor accepts only analytics cookies but no advertising you have the option to show the banner again after a certain timeframe to allow him/her to accept all cookies. This might lead to higher opt in rates.
For now it's not possible to define separate messages when asking for updated consent. This might be added in a future release.
To be able to use this feature you will need a Plus subscription.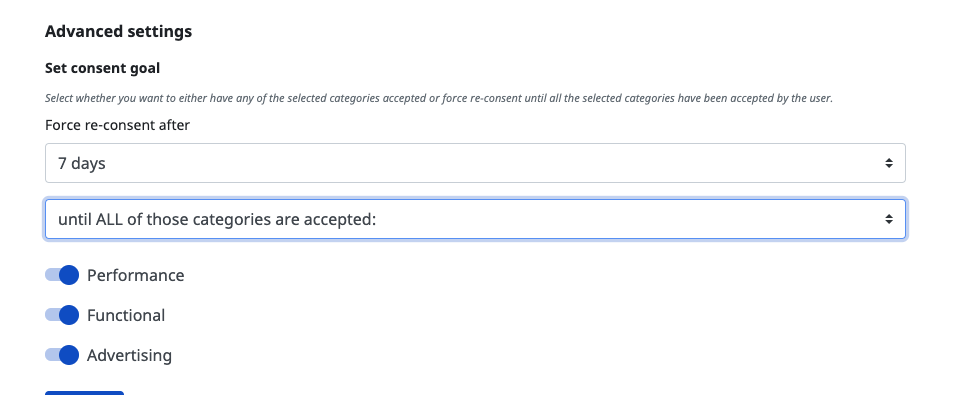 Under Basic Settings scroll down to Re-consent. Select the time frame after the initial consent when you want people to see the banner again, then select which categories need to be accepted before the banner will not show again to these users.
Hit 'Save' and you're done.